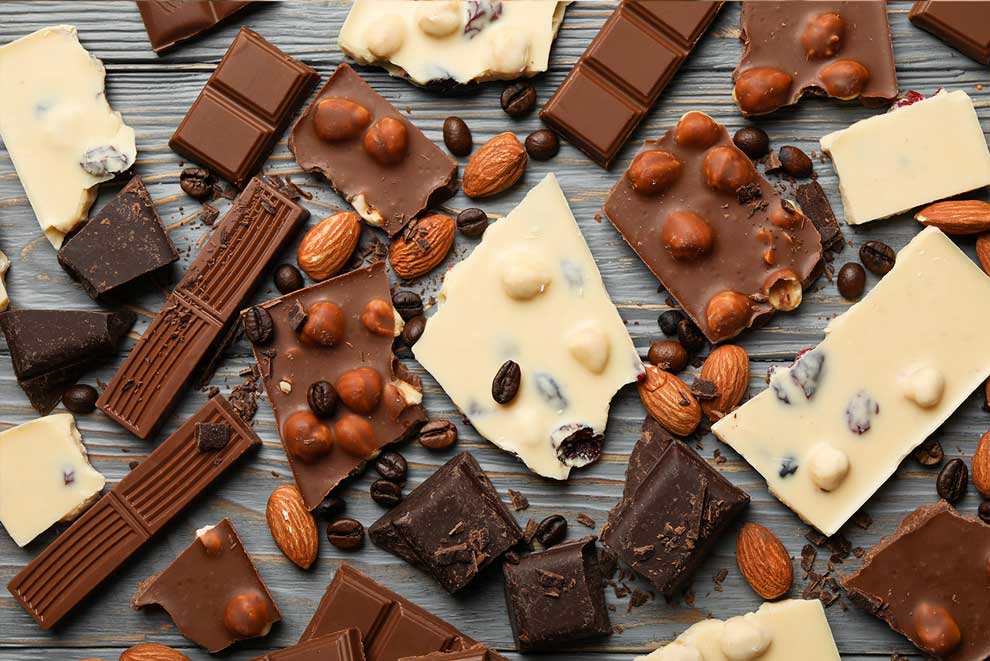 The food industry recognizes that there are few types of chocolates and their applications. However, not many people realize that chocolates on the market actually have several types, like produced by PT Freyabadi Indotama.
Starting from couverture which is a premium product from its appearance and taste, to compound chocolate that comes with its versatility. You can use all these types of chocolate to meet the needs of the food industry, such as confectionery, bakery and pastry, ice cream, to the fast food restaurant.
To find out more, here's the types of chocolate that can be used for many food products.
Couverture Chocolate
Couverture is a type of chocolate that is fancied by professionals. With high content of cocoa butter, couverture is suitable for products that claim the best and pure taste.
Rich cocoa butter, combined with the tempering process, gives the shiny appearance, a "snap" feel when it breaks and a soft creamy taste.
Moreover, our couverture has a high degree of flexibility, meaning that they are perfect for use as filling in chocolate molds that have sharp corners and will shrink so that they can be removed easily from the mold.
Couverture chocolate can support a variety of food products such as ice cream, bakery and pastry, to various confectionery products such as bonbon or chocolate bars. Freyabadi Indotama's couverture chocolate comes in various forms, from tablets (1-5 kg), coins, chips, and sticks. The weight, size and length of our products can be customized to the needs of the industry.
Compound Chocolate
If you need a type of chocolate with a high degree of flexibility, then compound chocolate is the answer. Compound chocolate is a result of mixing vegetable fat and cocoa powder that can create a delicious chocolate but also efficient.
In accordance with its capabilities, compound chocolate is very flexible for you to be processed. For compound chocolate, there's no need going through the tempering process, compound chocolate also has a higher melting point 40°C. So, it is easier and more efficient for you to create delicious chocolate products.
Compound chocolate makes it easy for you to make various types of food with various applications as well, such as dipping, coating, filling, molding to garnish. This type of chocolate that comes in the form of tablets (1-5 kg), coins, chips, and sticks is suitable for various industries such as ice cream, bakery and pastry to confectionery products.
Chocolate Pasta
If you need chocolate products for applications such as toppings, fillings or spreads, then chocolate pasta is the right choice. With its semi-liquid nature, chocolate paste is highly recommended for various applications such as bread, cakes, cookies, muffins, maamoul, baklava, fried pastry, ice cream and others.
This type of chocolate can be found anywhere, from bakeries to supermarkets. That's why chocolate pasta is very popular in the food industry.
We have products such as black, white and hazelnut paste chocolate in different thicknesses for your application. Also can be used for various applications such as topping, filling and spread.
Chocolate Powder
Chocolate powder is a type of chocolate intended for products such as cakes, desserts, brownies, cookies and other chocolate-based dishes. Not only that, chocolate powder can be used as an alternative product from melted chocolate as warm or cold drinks to dipping sauce. By using a mixture of cocoa, milk and sugar, cocoa powder is also suitable to serve as the main ingredient in making ice cream.
Do you have plans to use chocolate for your food industry? Hit the button below to speak with one of our consultants.