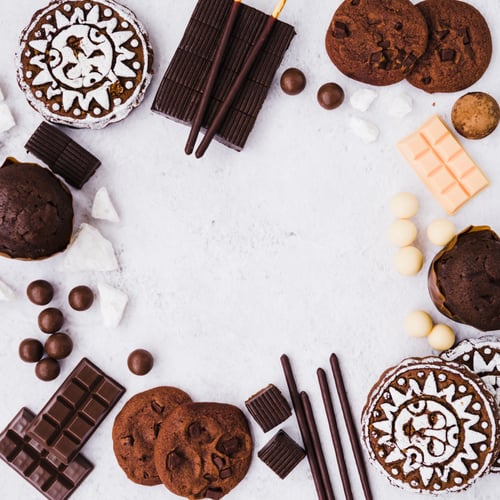 Confectionery is the art of making confections- a food item that is typically sweet- and thus, very closely related to chocolate. The production of various types of candy, chocolate & protein bars and cakes continues to grow, in line with the increase in market demand.

Freyabadi Indotama aims to fulfill the needs of confectionery industry players and businesses, through high-quality chocolate products. Various confectionery applications ranging from candy and cookie biscuit coatings to chocolate chips are made easier by using couverture chocolate and compound chocolate from Freyabadi Indotama.

In addition, our experts can provide assistance for your product development and innovation, in order for your confectionary products to embrace existing trends.

Do you want to know more about how Freyabadi Indotama can help your confectionery business?

Click the button below to speak to our consultants about your confectionery product development project.