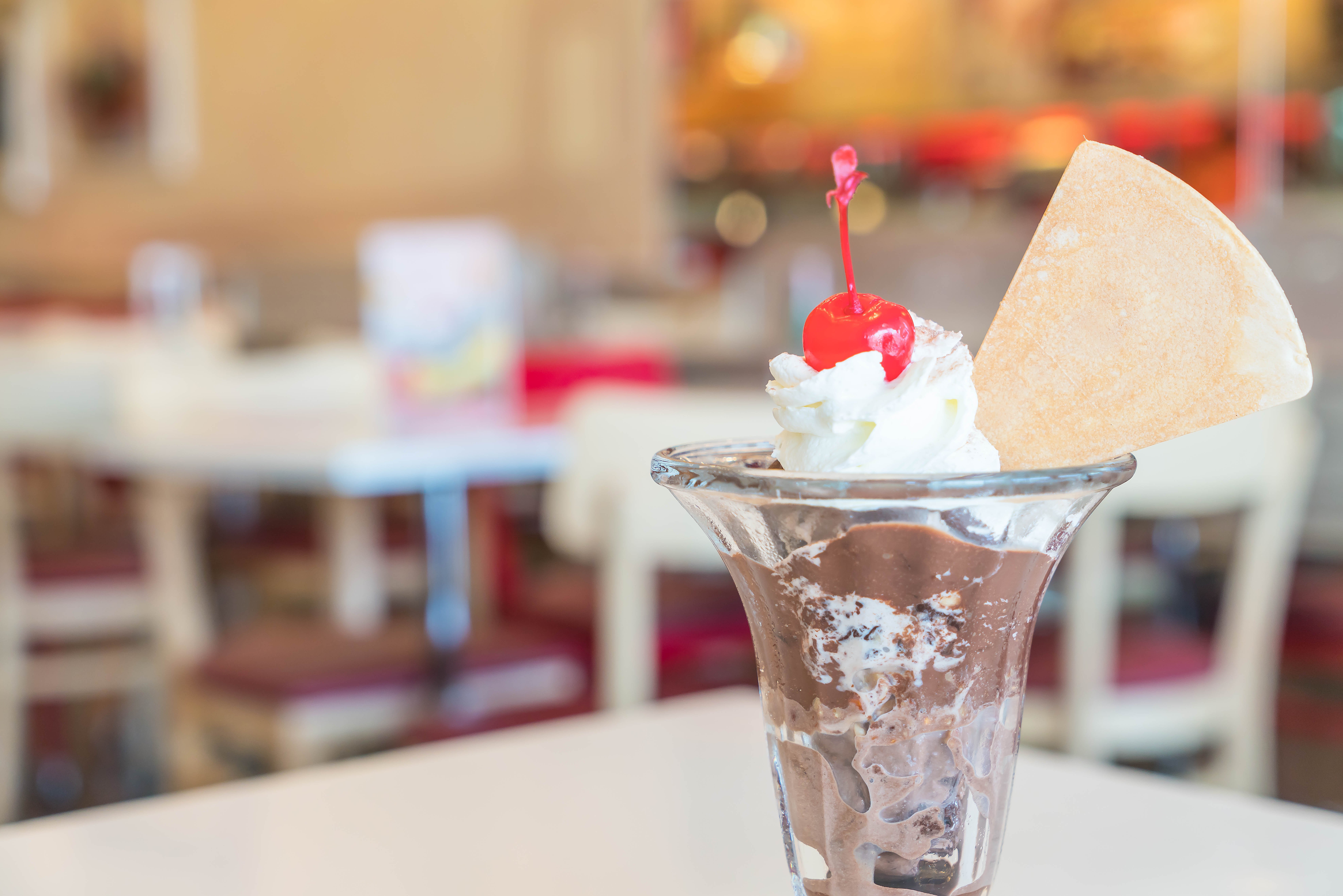 As fast food restaurants continue to expand their dining capacity and more competition pop up, it can be difficult to get the attention of customers. An enticing dessert menu that features intriguing flavors or takes on innovative forms could be the solution. Here are some dessert item innovations from fast food companies around the world for your inspiration.
1. Funnel Cake Fries from Checkers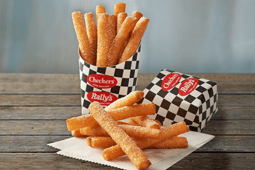 Source: Checkers
With takeout and delivery reaching new heights since the start of the pandemic, customers prefer (and expect) more portable, on-the-go desserts. Making a more convenient form of the fair favorite funnel cake is just the right type of dessert for today's lifestyle.
2. Birthday Cake Shake and Concrete from BurgerFi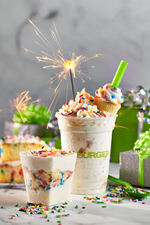 Source: BurgerFi
Comfort foods continue to be popular, as the nostalgia factor brings people to a happier place in these difficult times. For its 10th anniversary, BurgerFi introduced its limited-time offer Birthday Cake Shake and Concrete, which perfectly takes advantage of the classic American confetti cake and vanilla custard.
3. Hershey's Sundae Pie from Burger King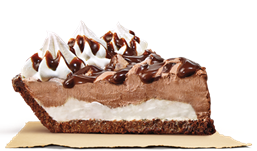 Source: Burger King
Burger King makes use of the popular American chocolate brand and takes it to another level with its Hershey's Sundae Pie. This gives customers a new experience in enjoying their desserts. The pie is also part of the ongoing shift towards co-branded menu items at fast food restaurants.
4. Churro Donuts from Tim Horton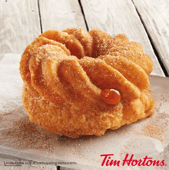 Source: Tim Hortons
In time with the brand's annual Roll Up The Rim promotion where people win free items by purchasing certain products, the brand offers its churro donuts as well. The Mexican dessert-inspired snacks come in cruller shapes, filled with caramel, and dusted with cinnamon and sugar. By adding to its snack collection at a time when the brand hits some of its highest sales, Tim Hortons takes full advantage of its annual promotion.
---
Are you on LinkedIn? Do you want to receive the latest news and developments on chocolate in the confectionery, industrial bakery and ice cream industry?

---
5. Oreo Red Velvet Shake from Steak 'n Shake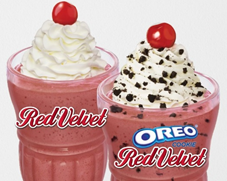 Source: Steak 'n Shake
Milkshakes are currently a very popular dessert. They are portable, endlessly customizable, and can even conveniently replace snacks and other desserts. Steak 'n Shake harnessed the popularity of milkshakes by creating Oreo Red Velvet Shake, an indulgent familiar flavor for many.
6. Make Your Own Sundae Kit from Friendly's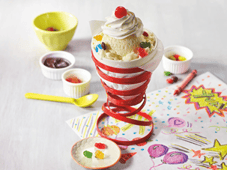 Source: Friendly's
Consumers have shown more interest in do-it-yourself kits, as they are a convenient way to prepare home-cooked meals, especially for families. In a meal kit demand survey, 63% of customers are interested in take-and-bake desserts, and 51% are interested in decorate-your-own dessert kits. Friendly's Make Your Own Sundae Kit brings a novel at-home experience with its build-your-own sundae kit that consumers can customize as they please.
7. Chocolate Fruffles from Red Robin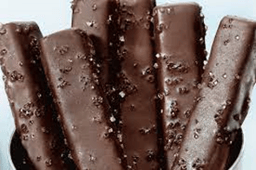 Source: Red Robin
Create a fun dessert by adding a sweet counterpart to the usual savory fast food dish. Taking inspiration from the way French fries are traditionally cut and served in a fast food setting, Red Robin created these soft chocolate fudge brownie bars that have been dipped in dark chocolate, then coated with French sea salt and sugar crystals. This sweet variation replaces ketchup with red raspberry dipping sauce and whipped cream.
8. Stroopwafel McFlurry from McDonald's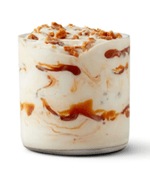 Source: McDonald's
With ongoing limited travel, introducing international flavors to a dessert can satisfy customers who crave the taste of foreign cuisine. McDonald's "Worldwide Favorites" campaign takes full advantage of regional flavors by rolling out popular international items for a limited time at participating locations. One of the most popular dishes is the Stroopwafel McFlurry, made up of vanilla ice cream, caramel, and pieces of Stroopwafel, a classic Netherlands waffle cookie.
9. Dessert Buñuelos from Chipotle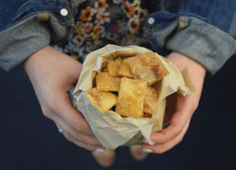 Source: Chipotle via popsugar.com
If you have limited space or labor, adding a dessert item may seem unrealistic. However, by using available equipment and ingredient, you can efficiently maximize your resources. Chipotle's buñuelos uses the same equipment, and some ingredients are already found in the chain's kitchens, thus they don't need to order and store extra products.
These are some inspirations for dessert items in your fast food company. If you require a specific chocolate product or have any questions regarding the most suitable chocolate products for your dessert item, get in touch with us at Freyabadi Indotama.
Who is Freyabadi Indotama?
Freyabadi Indotama is a chocolate manufacturing company that produces compound and couverture chocolate in various shapes and forms. We serve food manufacturers that operate in the confectionery, ice cream, and industrial bakery industry throughout the Asia-Pacific, Middle East and African region.
Recently we have launched our Chocolate Hazelnut Topping, an oil-based liquid topping. It sets slowly, stays soft inside and on top of cold desserts, and has a glossy finish, making it the perfect topping for your ice cream, sundae, frozen yoghurt, pancake, waffles, and hot and cold dessert products.
We've created a 1-page product sheet containing all the benefits, applications and details of our Chocolate Hazelnut Topping. Download it to see how this can benefit your company.