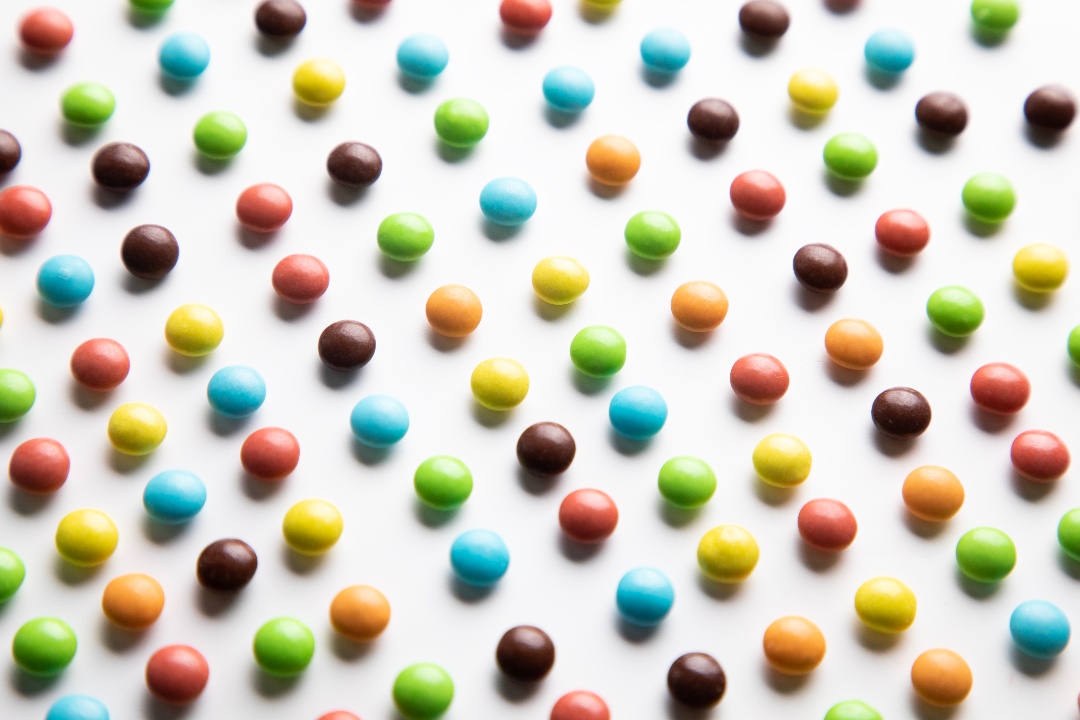 As the saying goes, "We eat with our eyes first," and in the competitive world of baking and confectionery, this holds true more than ever. Freyabadi rises to the challenge with its newest product in the range: Chocolate Lentils.

In the bakery, dairy and confectionery industry, appearance plays an important role in attracting consumers and creating an irresistible temptation for your products. The visual presentation of a product can invoke strong emotions, trigger cravings, and ultimately influence purchase decisions.
Food decorations serve as an invaluable tool for enhancing product appeal. Adding artistic and eye-catching embellishments can elevate even the simplest of products. Edible decorations such as chocolate decorations have especially been a popular choice to incorporate into food products.
In fact, the global chocolate inclusions & decorations market is estimated to reach $1,720.3 million by 2032, an increase of 7.1% from $866.4 million in 2022. The growth is contributed by the rising demand for premium and indulgent products in the bakery and confectionery segment. As a decoration that not only improves the appearance but also the flavor of the product, chocolate decorations enable companies to create an added value that resonates with customers, making their offerings stand out in the saturated market.
As a chocolate manufacturing company, PT Freyabadi Indotama has been providing solutions to bakery, confectionery & ice cream manufacturers throughout the Asian region with an array of chocolate products that can be used as decorations, from compound chocolate chips and chunks to couverture chocolate coins. And now, we have expanded our extensive product range to include Chocolate Lentils.
Freyabadi Presents Chocolate Lentils
Our Chocolate Lentils enhance both the colour and flavour of a wide range of applications. From the selection of six different colours, you have the freedom to choose the perfect colour or colour combination for your products. Encased within a multi-coloured candy shell, these Lentils are filled with a chocolate filling with 2 options: compound and 63% dark chocolate. Regardless of whether you operate in the HoReCa, Bakery, Confectionery, or Retail industry, integrating our Chocolate Lentils into your applications presents an excellent opportunity to add an extra touch of distinction and indulgence.
Applications for Lentil Chocolates
Here are a few ways in which you can apply our Chocolate Lentils:
1. Chocolate Topping
Give a final touch to your baked goods and desserts by sprinkling a generous amount of Chocolate Lentils on top – anything from muffins, cakes, cupcakes, beverages, ice creams, to chocolate mousse.
2. Chocolate Inclusion
Our Chocolate Lentils can be inserted into confectioneries such as chocolate bars and hollow figures.
3. Snack
Complement your trail mix or pick n' mix with our Chocolate Lentils, and add a pop of color to your mix of nuts, dried fruits or candies. Alternatively, you can sell it as a snack on its own.
For more information about this product, fill in the form below to download our 1-page product sheet.
Download the Product Sheet
About PT. Freyabadi Indotama
PT Freyabadi Indotama is a chocolate manufacturing company that produces compound and couverture chocolate in various shapes and forms. We serve food manufacturers that operate in the confectionery, ice cream, industrial bakery, and snacks and beverages industries throughout the Asia-Pacific, Middle East and African region.