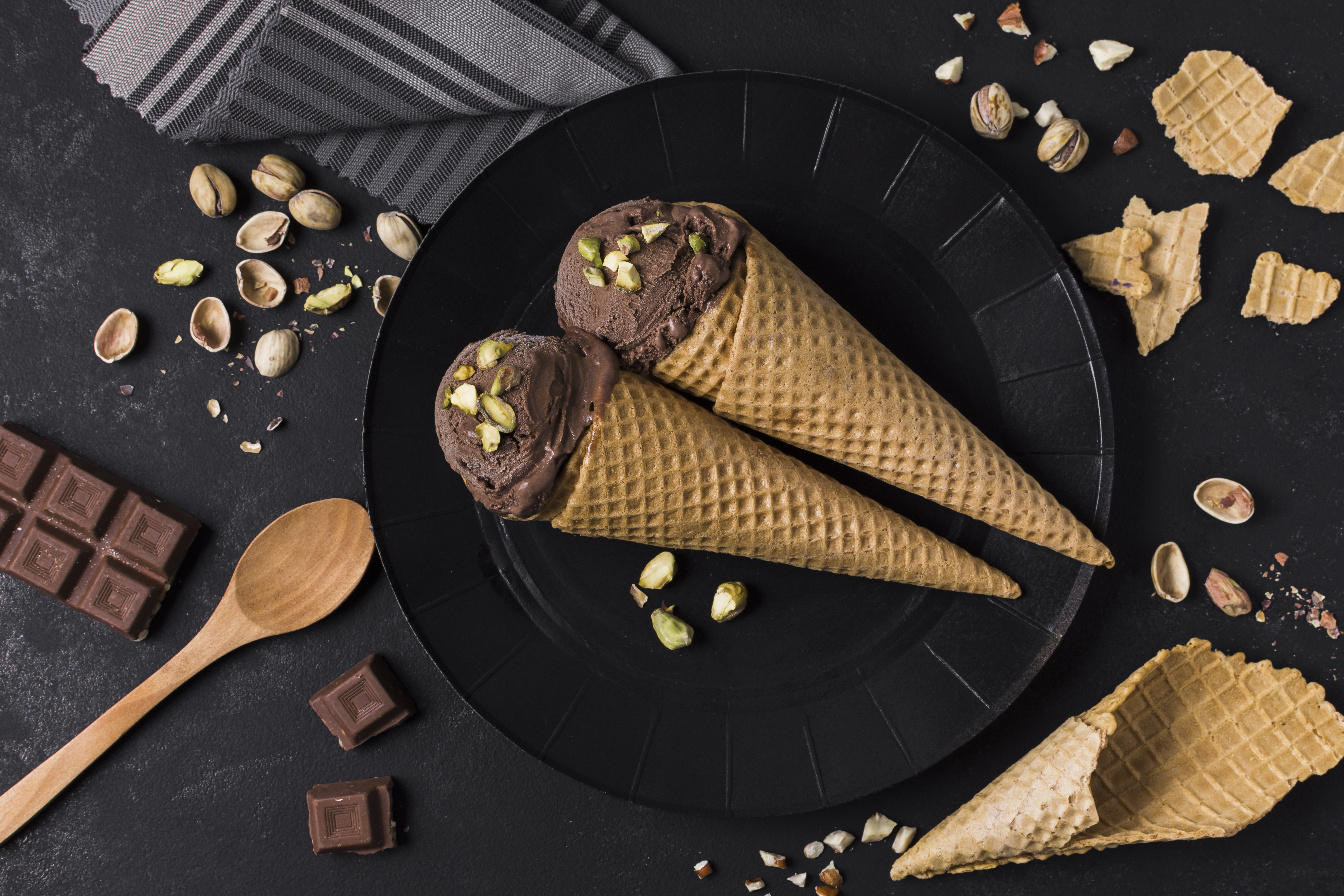 As an ice cream manufacturer, it is important to keep looking for ideas for your next product development. A way to attract more customers to your product is by presenting it in innovative ways, growing along with changes in consumer behavior. Here we have 8 unique ice cream products sold in supermarkets to give you some inspiration for your next product development project.
1. Mini Bites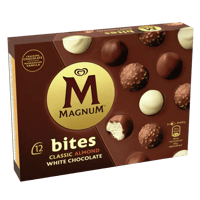 Source: Wall's Ice Cream
During the pandemic, ice cream has seen a shift from their dessert food reputation, and is now seen as a type of snack. Consumers are particularly looking for portion- and calorie-controlled options that satisfy a craving, and they also want to have the option of sharing it with their families. The newly launched Bites from Magnum is a great balance between Magnum's signature cracking chocolate and velvety vanilla ice cream.
2. Mochi Ice Cream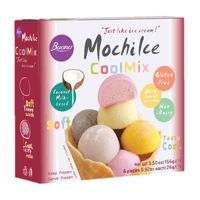 Source: Buono Group
The pandemic also has influenced consumers to try new and inventive ice cream and frozen novelty products. This desire brought many new customers to mochi ice cream products. Not only do they come in a bite-size, but the subtle taste and light texture of the traditional Japanese rice mochi dough complements ice cream to create a unique treat. Mochi Ice CoolMix from Buono boasts its all-natural, no-dairy ingredients.
3. Dual Flavored Tub
Source: Häagen-Dazs
A trend that grew even more during the pandemic is the indulgence trend. In these troubled times, many resort to decadent treats to feel better. Demands for fun textures also increase, as it provides a new eating experience to consumers. This multi-texture Duo ice cream tub from Häagen-Dazs does it both, combining contrasting yet complementary flavors in one tub, with a "clean" separation between the two.
4. Ice Cream Cookies
Source: Klondike
As the ice cream sandwich rose to popularity back in 2016, "sammies" are now widely available. Ice cream cookie surfaces as a more indulgent treat, sandwiching ice cream between two cookies. The Mrs. Fields ice cream cookie from Klondike pairs the infamous Mrs. Fields chocolate chip cookies with smooth Klondike vanilla ice cream.
---
Are you on LinkedIn? Do you want to receive the latest news and developments on chocolate in the confectionery, industrial bakery and ice cream industry?

---
5. Seed Ice Cream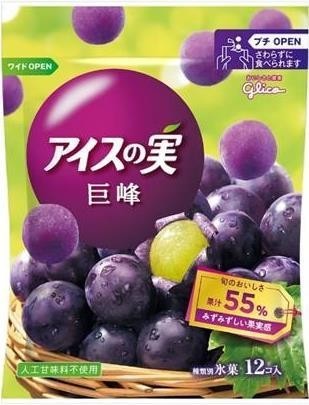 Source: Glico
Ice No Mi is a product from Japan, which translates to "seeds of ice cream". Like its name, the ice cream comes in the shape of small balls. The outermost layer is hard ice, but there is juicy soft sorbet-like ice cream inside. The pouch packaging can be opened in two ways, to either get the "seeds" out one by one without touching or take them out a lot at once.
6. Organic Gelato Chocolate Mousse
Source: Talenti
The organic and gluten-free Chocolate Mousse from Talenti takes advantage of the rising better-for-you trend, where the healthy-ingredients-containing treat is perceived by consumers as a permissible indulgence. While it's technically a gelato, the chocolate ice cream is whipped to a light texture, enough to qualify as an actual mousse. Another thing to note is how it's packaged in BPA-free, microwaveable and dishwasher-safe jars, which people in support of environmental causes would opt for.
7. Drinkable Ice Cream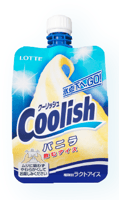 Source: Lotte
Advertised as drinkable ice cream, Coolish manages to provide the texture of ice cream in a liquid format. Made by combining vanilla, custards and several different kinds of sugars, this Japanese product has the ideal, not-too-hard texture. The pouch packaging also makes for a less messy experience.
8. Ice Cream Multipack
Source: Wheyhey
As people moved away from single-serve impulse buys, multipacks saw a striking trend during the pandemic. Multipacks give access to either a wider variety of items or a more portion-controlled option. The Wheyhey Chocolate Ice Cream Multipack not only comes in a multipack, but also contains better-for-you ingredients. The brand boasts its high-protein, sugar-free, less-than-100-calories-a-mini tub ice cream as the perfect portion-sized guilt-free treat.
These are unique ice cream products in the supermarket that can inspire you for your next ice cream product development project. If you require a specific chocolate product or you have any questions regarding the most suitable chocolate products for your ice cream product, get in touch with us at Freyabadi Indotama.
Who is Freyabadi Indotama?
Freyabadi Indotama is a chocolate manufacturing company that produces compound and couverture chocolate in various shapes and forms. We serve food manufacturers that operate in the confectionery, ice cream, and industrial bakery industry throughout the Asia-Pacific, Middle East and African region.
Recently we have launched our Chocolate Hazelnut Topping, an oil-based liquid topping. It sets slowly, stays soft inside and on top of cold desserts, and has a glossy finish, making it the perfect topping for your ice cream, sundae, frozen yoghurt, pancake, waffles, and hot and cold dessert products.
We've created a 1-page product sheet containing all the benefits, applications and details of our Chocolate Hazelnut Topping. Download it to see how this can benefit your company.