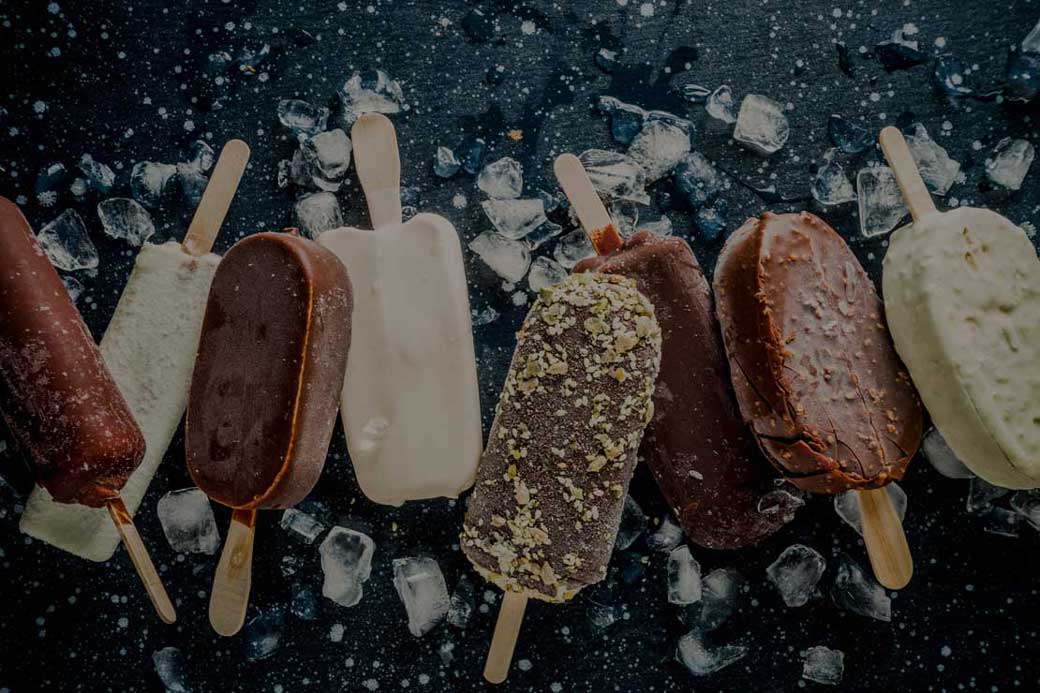 In the food industry, manufacturers compete against one another to create new and delicious product innovations. As a chocolate ice cream producer, you need to constantly come up with new ideas to keep attracting and delighting customers and shift with consumer interests, preferences and trends to ensure you keep and grow your market share. In this article, we are giving you 3 ideas to make your chocolate ice cream more appealing to customers and potential buyers alike.
Experiment with Flavors and Textures
Toppings
Besides making your product visually more compelling, toppings also have an added value by enriching your chocolate ice cream's flavor and texture. There is a huge selection of toppings you can choose from. A survey conducted by OnePoll and Breyers revealed among 2,000 Americans, chocolate chips ranked first at 52%, followed by hot fudge (49%), nuts (40%), whipped cream (37%), and caramel (35%).
Other than the toppings mentioned above, you can top your ice cream with fresh or dried fruits. Incorporating other snacks or desserts such as breakfast cereals, cookie dough, brownies, melted marshmallows, and peanut butter cups is also an attractive selling point. For a more sophisticated flavor, you can opt for grounded espresso and even spices.
Inclusion
Inclusion is another way to add value to your ice cream product. Inclusion comes in two types: pieces, which ranges from small flecks of vanilla to whole bite-size pieces of fruits or nuts, and variegates, where sauce-like ingredients are swirled or injected through the ice cream when it's semisoft.
There are a lot of things you can play around with in terms of flavor and texture, but there are also a lot of things to consider. Ingredient-wise, inclusions usually include sweet or sweet-compatible categories like fruits, nuts, chocolate, and other confections, and sweet baked goods such as cookies and cakes.
Using chocolate for product performance
Chocolate is a versatile ingredient that's not only delicious but also aids your ice cream product performance. Coating or enrobing chocolate on top of your ice cream product protects it from melting quickly and provides an audible cracking experience when biting through the ice cream. Sprayed evenly on the inside of ice cream cones, chocolate provides a moisture barrier that prevents the wafer cone from becoming soggy; the chocolate deposits at the bottom of the cone is also an added selling factor that is seen as a final "treat" before finishing the ice cream cone product.
Improve the Visual Appearance of Your Ice Cream Product
Decorations
To make your product visually more appealing, there are several aspects you can tweak. Besides adding sprinkles to decorate your chocolate ice cream product, you can use the cone spray method to decorate your ice cream cone. This gives your ice cream look even more attractive by adding cheerful colors to your cone.
Shapes
You can also make your product stand out by customizing the shape of your ice cream. As customers begin to see ice cream as a snack option during the pandemic, ice cream sandwiches and bite-sized ice creams are getting more popular. For cone-shaped ice cream products, you can customize your ice cream cones, such as adopting a flat top ice cream cone with a swirl of chocolate-covered nuts and chocolate on ball top ice cream cones that gives your product that classic ice cream scoop shape.
---
Are you on LinkedIn? Do you want to receive the latest news and developments on chocolate in the confectionery, industrial bakery and ice cream industry?

---
Fillings
Another thing you can try is customizing your filling. This gives your product an interesting shape, and with interesting color combinations, your product is sure to attract customers. Filling options include side-by-side filling, tulips, flames, chocolate curls, windmill styles, and others.
Packaging
Besides customizing the appearance of your ice cream product, you can also experiment with different packaging looks. Using packaging that speaks to your target market and an interesting choice of colors and graphic design will attract more customers to try your product.
Use Healthy and Functional Ingredients
Sugar reduction
With customers getting more health-conscious, food with healthier ingredients and added nutritional value is beginning to rise in popularity. From a survey by Fona, the top concern among customers is sugar reduction, with 42% of consumers stating that they would like to reduce the amount of sugar they consume. Therefore, you could reduce the amount of sugar added to your chocolate ice cream product, or replace artificial sweeteners with natural sweeteners like stevia, erythritol and monk fruit.
Functional ingredients
A trend to keep in mind is functional ingredients. According to research by Kerry, one in four consumers aged 25-34 claim that functional benefits will encourage them to try a new frozen treat. In addition, immune health is one of the top 5 product attributes that consumers seek when they make purchasing decisions, and they're willing to pay more for products with said benefit. Probiotics, superfruits like acai and blueberry, and fortifications like antioxidants, protein, and fiber are some ingredients that add functional benefits to chocolate ice creams.
These are some ideas to add even more value to your chocolate ice cream product and attract more customers. If you have any questions regarding the most suitable chocolate products for your ice cream, get in touch with us at Freyabadi Indotama.
Who is Freyabadi Indotama?
Freyabadi Indotama is a chocolate manufacturing company that produces compound and couverture chocolate in various shapes and forms. We serve food manufacturers that operate in the confectionery, ice cream, and industrial bakery industry throughout the Asia-Pacific, Middle East and African region.
Recently we have launched our Chocolate Hazelnut Topping, an oil-based liquid topping – the first of its kind in the Indonesian market. It sets slowly, stays soft inside and on top of cold desserts, and has a glossy finish, making it the perfect topping for your ice cream, sundae, frozen yoghurt, pancake, waffles, and hot and cold dessert products.
We've created a 1-page product sheet containing all the benefits, applications and details of our Chocolate Hazelnut Topping. Download it to see how this can benefit your company.