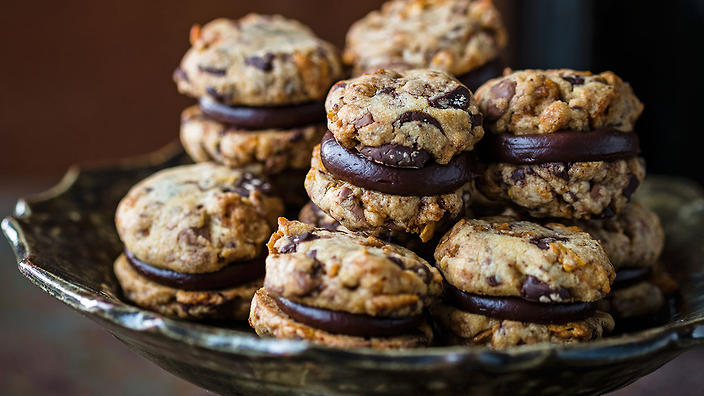 Coming up with new biscuit and cookie flavors can sometimes be a challenge that many cookie and biscuit manufacturers face. So we've searched around the world for biscuit and cookie inspiration and trends from several countries, in hopes that it can inspire you with your next innovative biscuit or cookie innovation.
Low Carb & High Protein Cookies and Bars

The low carb and high protein diet craze has seen a steady increase over the years, more so since the Atkins diet has seen mainstream media. And so has the increase in high protein and low carb snack options.
There are several companies around the world that have capitalized on this trend. They utilize trending flavors in healthier snacks such as protein bars and chewy chocolate chip cookies. They include flavors such as peanut butter chocolate chips, sea salt caramel and double chocolate chips that have increased protein content, while minimizing carbs and sugar.

Utilizing Soy Flour in Cookies and Biscuits

Some biscuit companies in India have found other delicious ways to reduce carbohydrate content and increase protein through the use of concentrate of processed soya to create a line of various flavored soya biscuits with chocolate flavor.
Fruit-Flavored Cream Filled Crackers
Lychee cream and lemon cream are some of the flavors we've come across in cream filled biscuits and crackers sandwiches. We also found that in Indonesia, fruit flavored biscuit sandwiches do particularly well, such as strawberry and blueberry. Experimentation with biscuit fillings to give consumers unique taste experiences is something we are seeing more frequently in the market.

Reduced Sugar & Sugar-Free Chocolate Flavored Cream Biscuits
Reduced sugar and sugar-free are global trends that are still going strong and some argue are going even stronger due to the pandemic. With growing health concerns, chocolate biscuits that are reduced in sugar make snacking equally enjoyable and guilt-free. Why chocolate? Because chocolate is amongst the most popular flavor for biscuits in the world.

Interesting Flavors in Choco Pie Products

It's no doubt that Koreans love their chocolate as well as unique flavor combinations. The Korean choco pie sensation demonstrates these characteristics. These choco pie snacks are made of two round cake sandwiches with a marshmallow filling that is covered with chocolate. Some interesting flavor innovations we've seen are strawberry cheesecake flavored marshmallow, also banana flavored marshmallow and orange flavored marshmallow.
High Fiber Oat Cookies:

An increase in high fiber cookies through the use of oats is another trend that is on the rise. Here in Indonesia we've seen some wonderful flavor options that include triple chocolate, cinnamon and sea salt caramel and vanilla & chocolate chips and dark cocoa with cranberry oat cookies.
These are some of our favorite biscuit and cookie options from around the world. Hopefully we've helped get your creative juices flowing for your next biscuit or cookie development project. Leave us a comment below and let us know which biscuit and cookie innovation you liked the best?
Who is Freyabadi Indotama?
Freyabadi Indotama is a chocolate manufacturing company that produces compound and couverture chocolate in various shapes and forms. We serve food manufacturers that operate in the confectionery, ice cream, and industrial bakery industry all throughout the Asia Pacific region.